Shawshank 25th Anniversary
Get busy living and join fans from around the world for The Shawshank Redemption 25th Anniversary celebration with events, tours, and celebrity appearances, August 16-18, 2019.
View the anniversary weekend activities at the filming sites*, see which cast members are attending,* and get your Tickets ON SALE now!  Don't wait… these tickets are in high demand and will "up and vanish like a fart in the wind."
*Subject to change.
William Sadler (Heywood)
Renee Blaine (Linda Dufresne)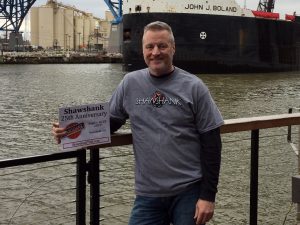 Scott Mann (Golf Pro)