Ohio State Reformatory Swag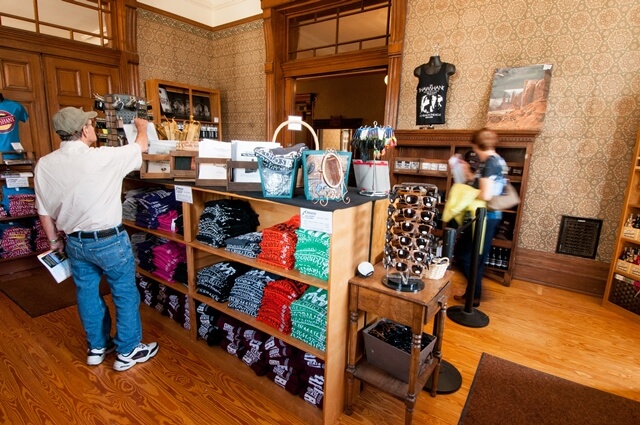 Travel The Shawshank Trail in style with apparel from The Ohio State Reformatory! You'll be ready to hit the Trail with a full line of souvenirs including t-shirts, hoodies, coffee mugs, glassware, books and more!
Closed major holidays.
The Shawshank Redemption Revealed Book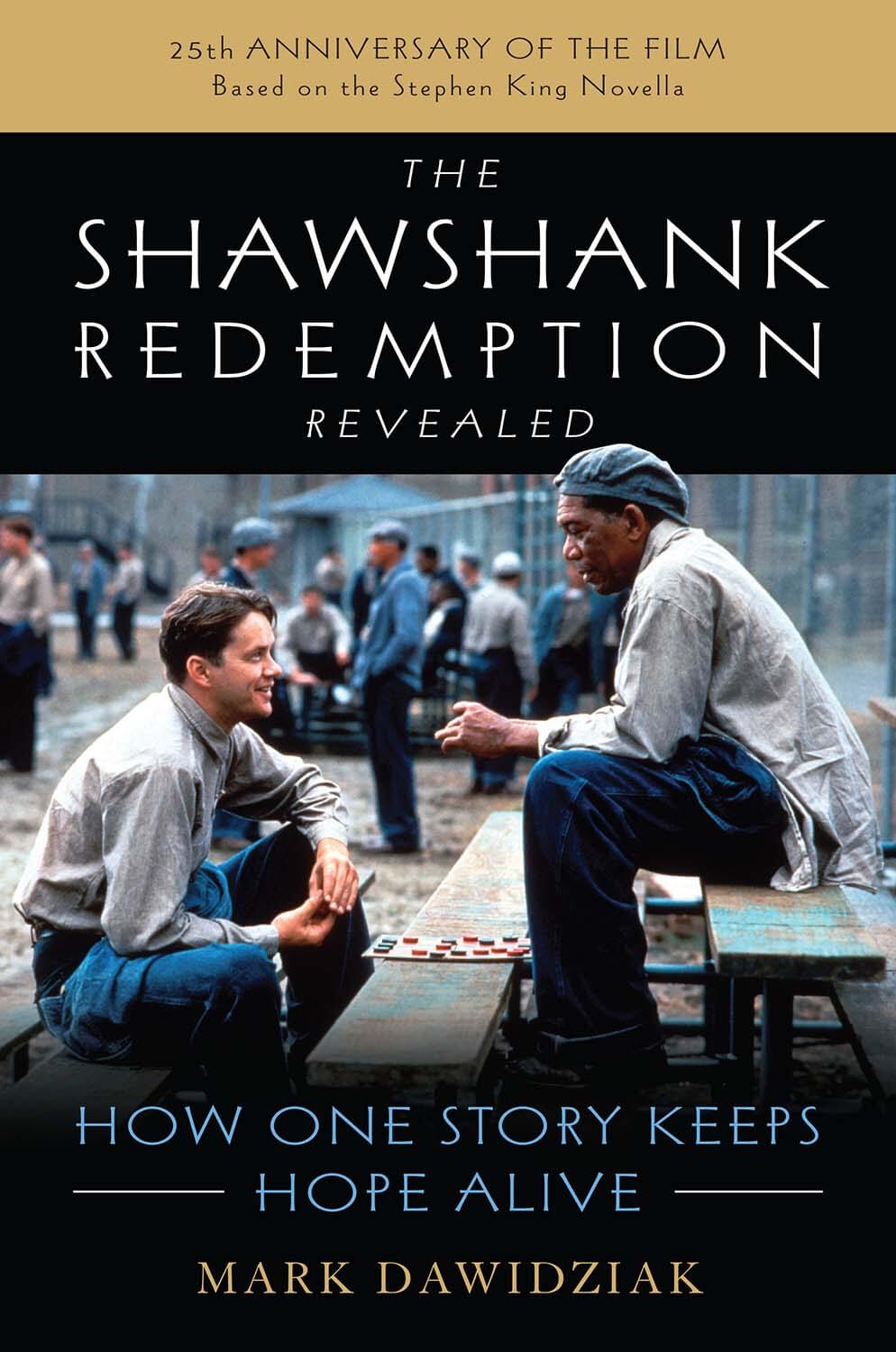 20th Anniversary Shawshank Trail Book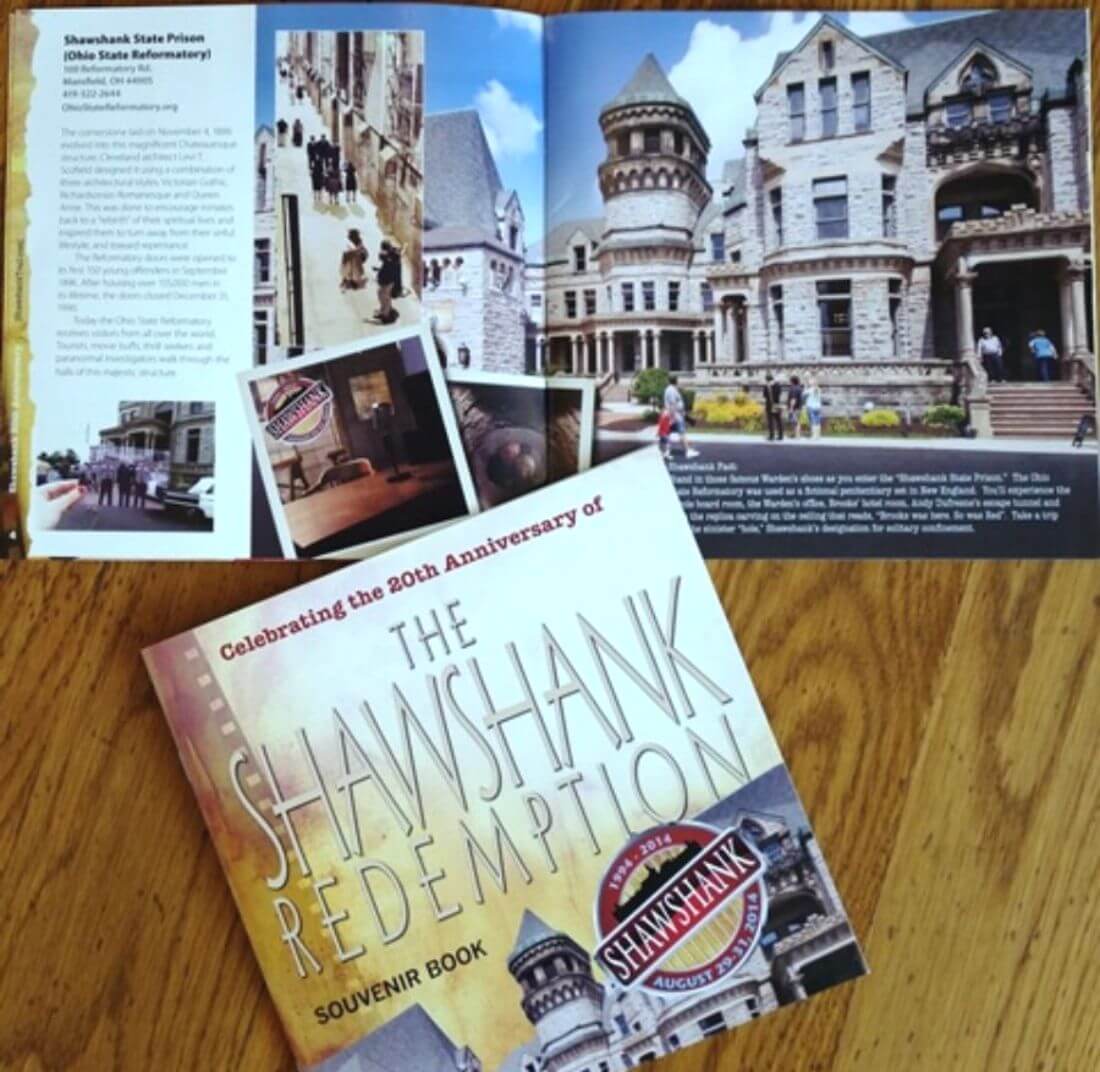 Enjoy 23 pages of the exclusive Trail book sold during the 20th Anniversary in 2014. Filled with film site photos and tons of facts from The Shawshank Redemption movie. $12.00 includes book, shipping and handling. Or just $10.00 for the book if you pick it up at Destination Mansfield located at 124 N. Main St., Mansfield, Ohio. You can also call (800)-642-8282 for further assistance.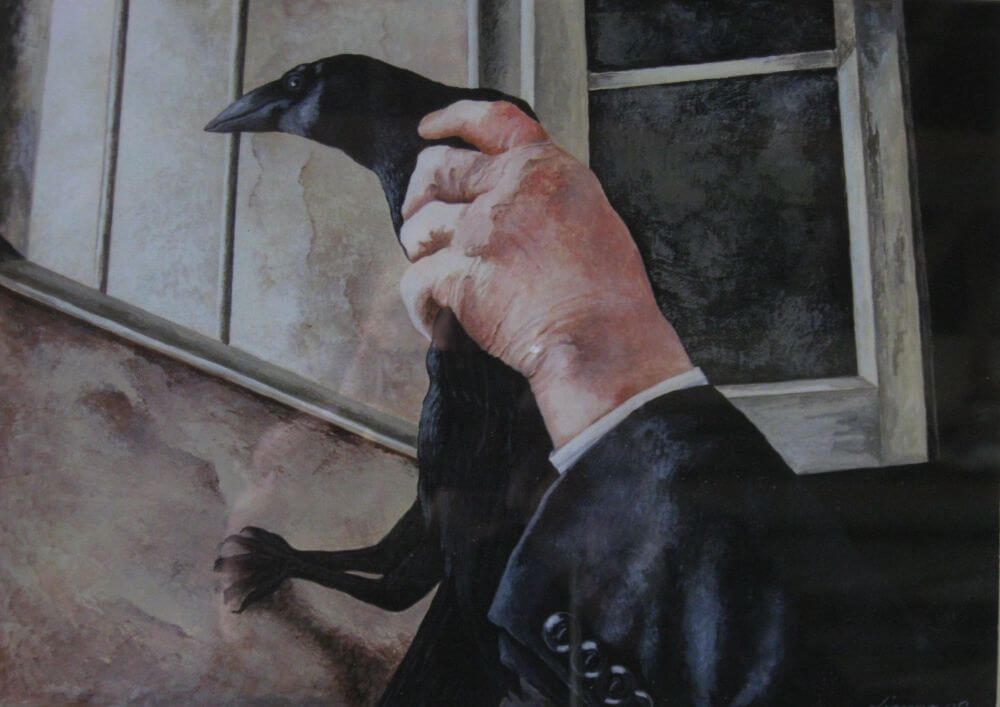 This is the original woodworking shop used during the filming of The Shawshank Redemption. See the original equipment used in the movie.  Take home souvenirs like Shawshank Woodshop post cards, wooden tokens, prison shirts and Jake the Crow artwork and 2008 Reunion shirts (M/S), and a Shawshank poster created by Scott Mann.
Coming!  25th Anniversary lapel pins, Shawshank Woodshop bus and ambulance magnets, key chains, and t-shirts.
Located in Upper Sandusky and open by appointment by calling Bill Mullen, 419-835-5163. Visit their Facebook page.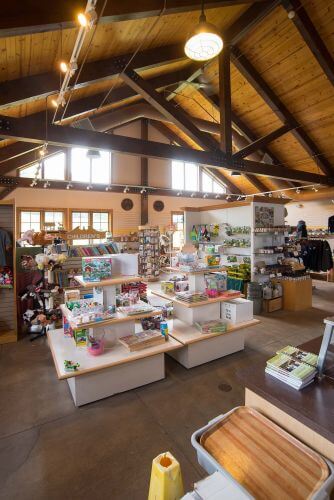 Visiting Malabar Farm in Lucas, Ohio takes you back in time. Tour Malabar's Big House or enjoy a wagon ride around the farm on a sunny day. Stroll through the gift shop where you can find Shawshank T-shirts and Ohio made products.
Stop by Pugh Cabin on the grounds of Malabar Farm, which you'll see in the opening scenes of the movie.
Shawshank Redemption Mosaic Poster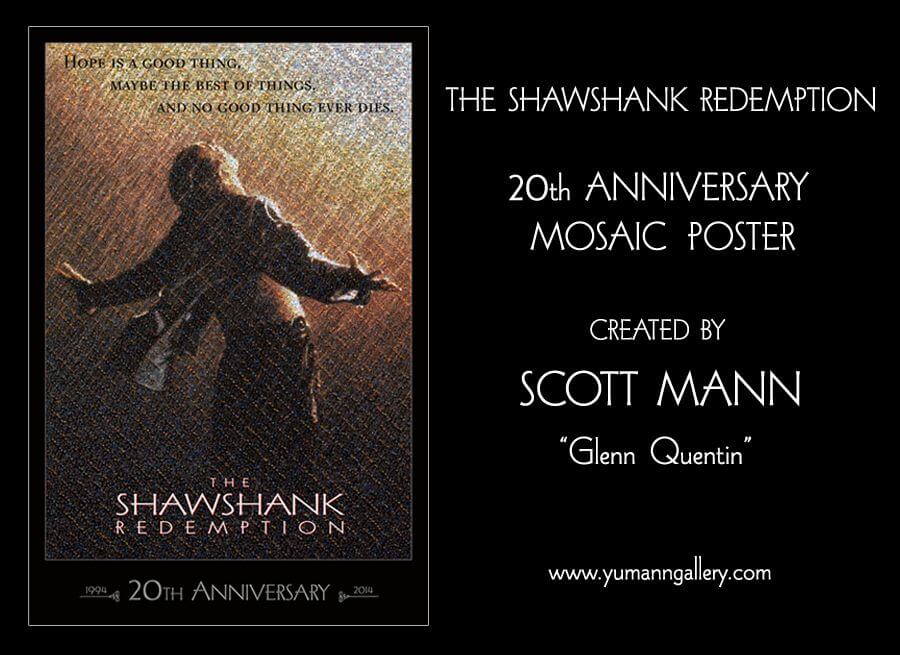 Created by Scott Mann who played Glenn Quentin in The Shawshank Redemption, this mosaic poster is a collector's dream. Prices vary depending on size – order yours here!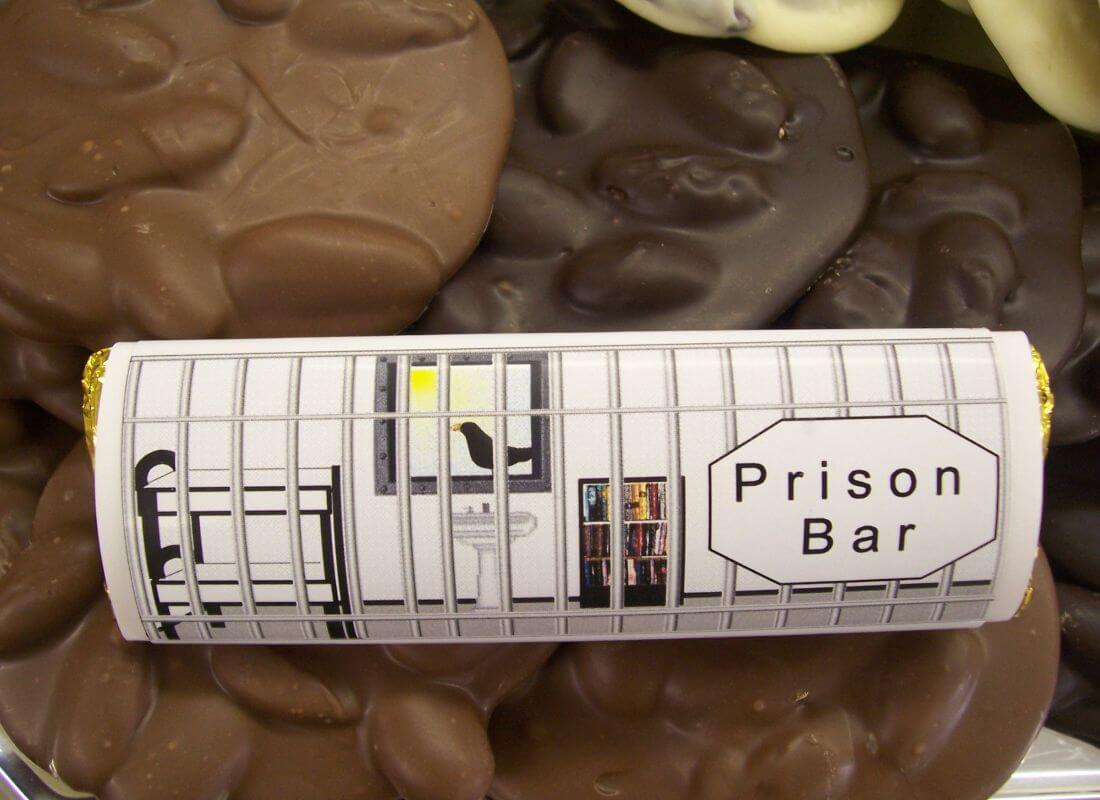 Pop in at Squirrel's Den in downtown Mansfield, Ohio to satisfy your sweet tooth! These homemade prison candy bars make for a sweet treat to take with you while you finish the Shawshank Trail. They even have homemade chocolate scenes from the movie on display!
Monday-Saturday, 9:30AM-5PM.  33 North Main St., Mansfield.  419-522-9070.
Prison Break Old Fashioned Sodas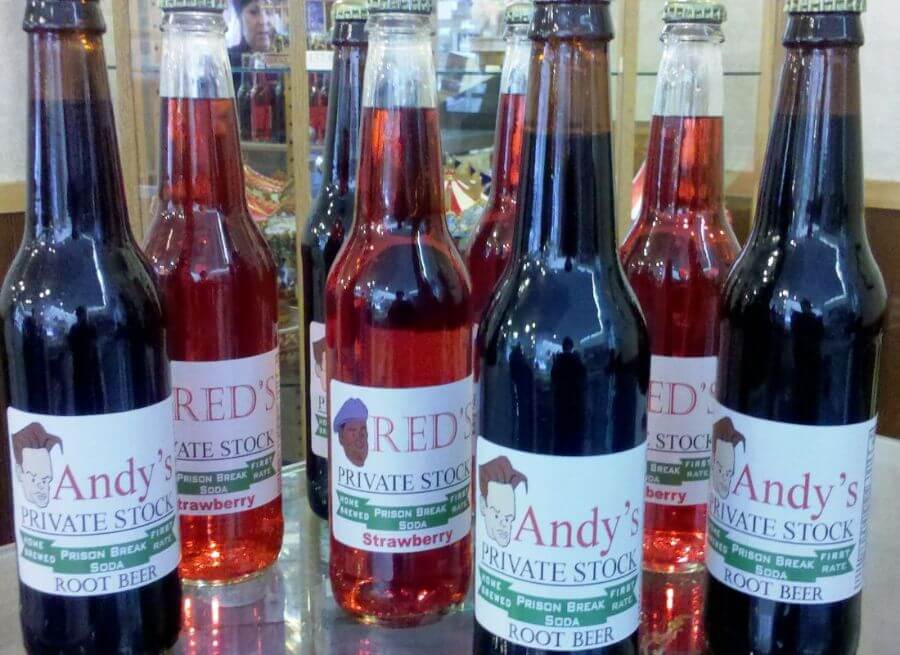 Sip a delicious Prison Soda! With all of your favorite flavors like vanilla, root beer, strawberry, and more! Get yours at the Richland Carrousel Park located in downtown Mansfield. While you're there with your fellow Trail travelers, take a ride on the historic carrousel, open year around!
When traveling The Shawshank Trail, stop by The Blueberry Patch and try their Jail House Java Coffee blend from the Cafe or purchase a bottle of Solitary White wine from their 1285 Winery.
Cafe Hours: Monday-Saturday 10AM-6PM, Sunday 11AM-3PM.
Winery Hours: Wednesday & Thursday 4PM-10PM, Friday 4PM-11PM, Saturday 2PM-11PM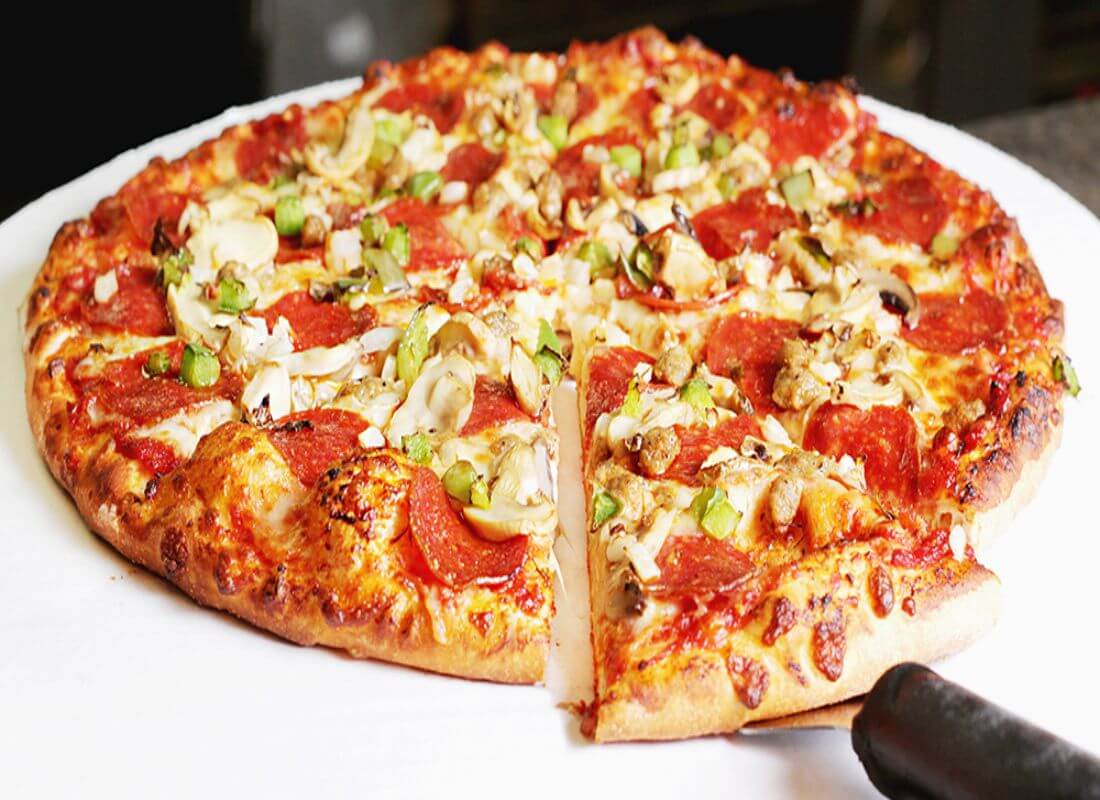 This supreme pizza from Two Cousins' Pizza Co. will leave you full and ready to explore the local vibe of Downtown Mansfield. Loaded with pepperoni, sausage, mushrooms, green peppers, and onions your taste buds will thank you.
Hours: Monday 11AM-2PM, Tues.-Thurs. 11AM-7PM, Friday 11AM-9PM, Saturday 12PM-9PM, Sunday 12PM-6PM.
Cypress Hill Winery.  Join us in our new location! We're located at 51 East Fourth St. in Mansfield, Ohio, on the lower floor of Hudson and Essex Restaurant.
Stop in, say hello, and make a toast to something new! Our wine-making process surrounds the tasting room where you can indulge in the atmosphere, ambiance, and of course, your wine.
Pick up a bottle of their Reformatory Red Wine.
Open Monday 4PM-11PM and Wednesday-Saturday 4PM-11PM.  419-513-5151.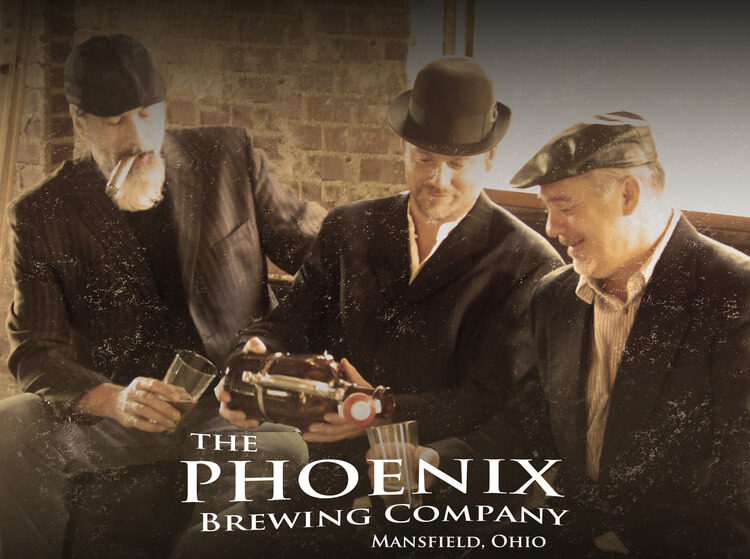 The Phoenix Brewing Company is home to the Redemption IPA.  Enjoy the special brew during the Shawshank 25th Anniversary weekend- Rock Hammer Session IPA!  And during late spring through summer, try their Rooftop Lager. These handcrafted beers go well with the area's regional foods. Try yours today!
Hours: Wednesday and Thursday 3PM-11PM, Friday 3PM-12AM, Saturday 2PM-12AM, Sunday 12:30PM-8PM.
Penitentiary Pinot Grigio