Historic Ohio State Reformatory Swag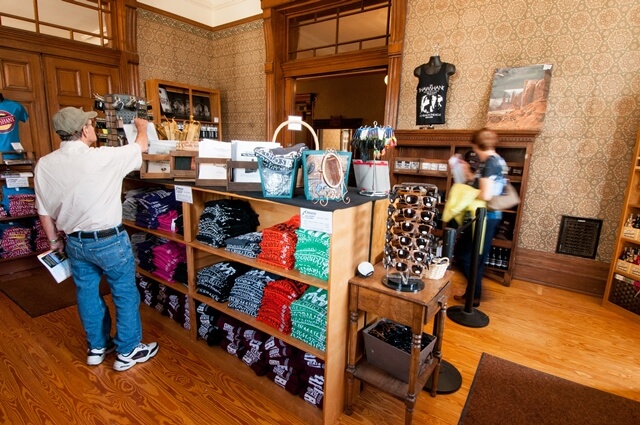 Travel The Shawshank Trail in style with apparel from The Historic Ohio State Reformatory! You'll be ready to hit the Trail with a full line of souvenirs including t-shirts, hoodies, coffee mugs, glassware, books and more!  Closed major holidays.
The Shawshank Redemption Revealed Book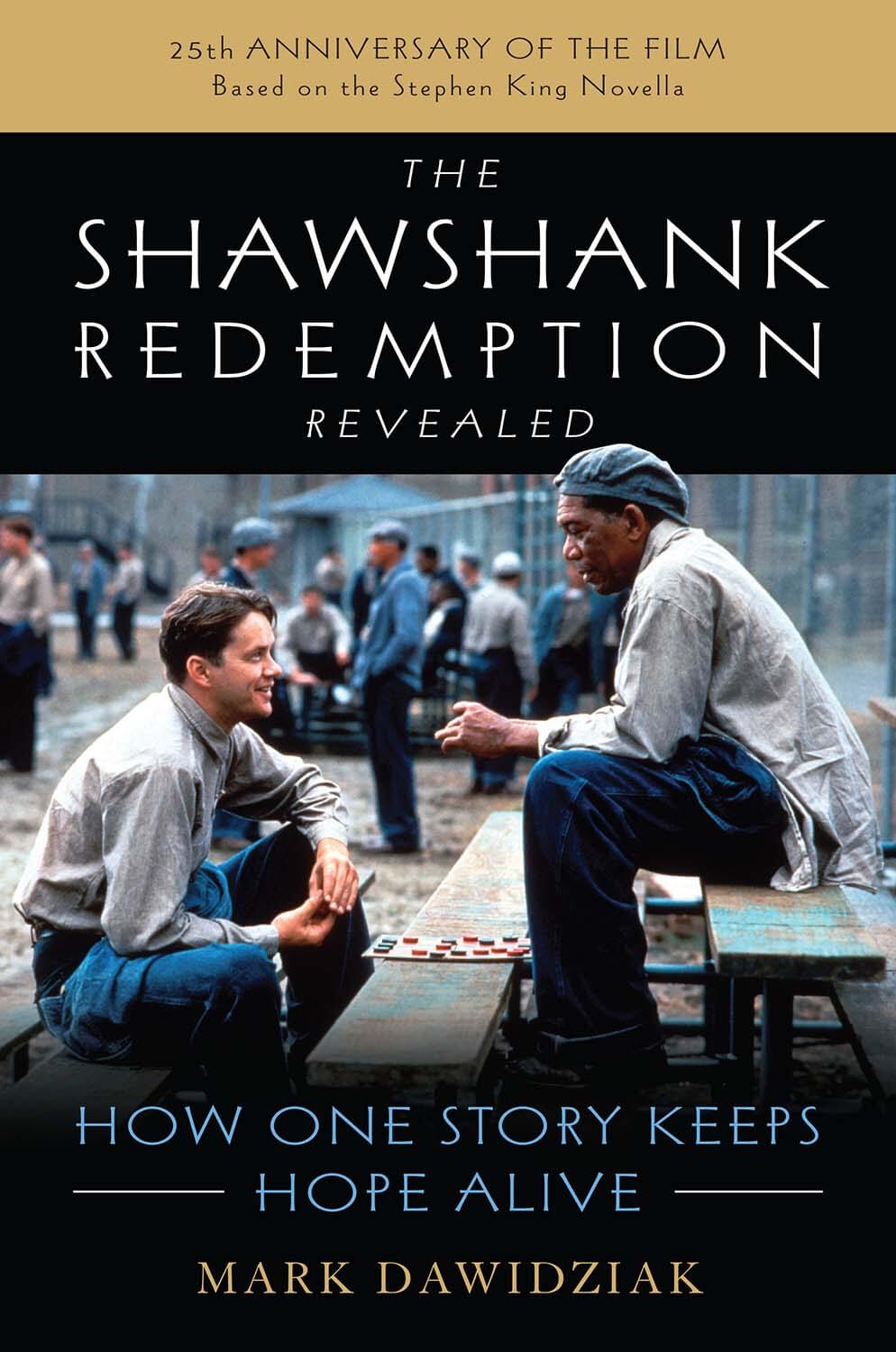 A 25th anniversary history and celebration of The Shawshank Redemption, one of the most cherished American films of the late twentieth century and one of the finest movies made from a Stephen King story.  Also available on Amazon.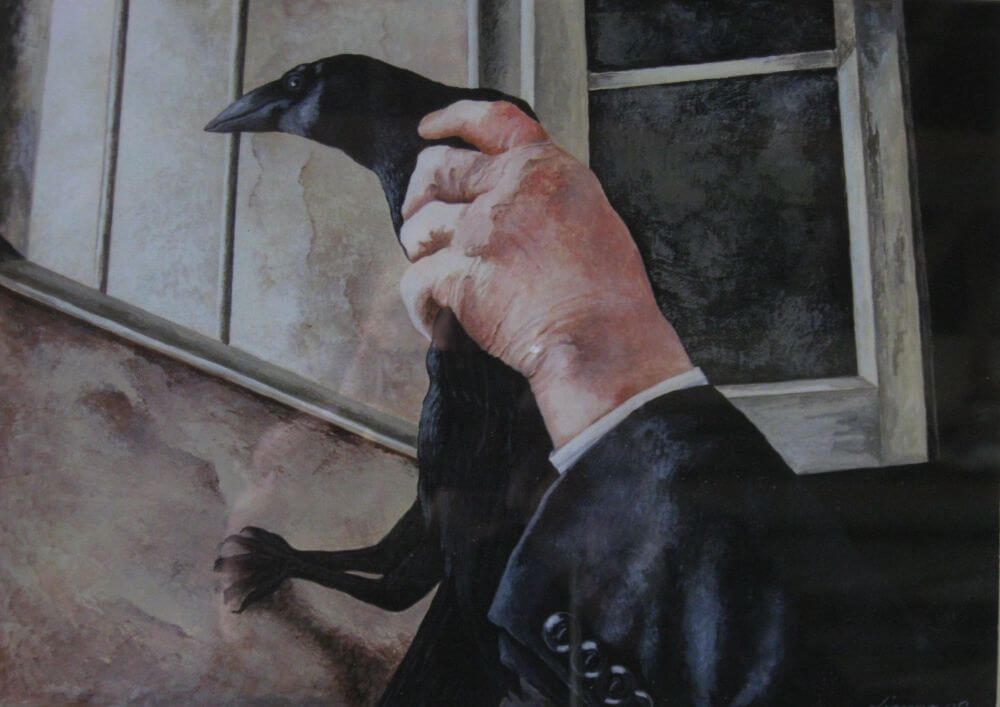 This is the original woodworking shop used during the filming of The Shawshank Redemption. See the original equipment used in the movie.  Take home souvenirs like Shawshank Woodshop post cards, wooden tokens, prison shirts and Jake the Crow artwork and more.  Located in Upper Sandusky and open by appointment by calling Bill Mullen, 419-835-5163. Visit ShawshankWoodshop.com.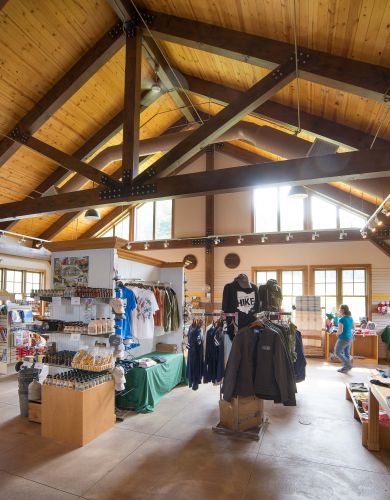 Visiting Malabar Farm in Lucas, Ohio takes you back in time. Tour Malabar's Big House or enjoy a wagon ride around the farm on a sunny day. Stroll through the gift shop where you can find Ohio made products like their very own fudge!  Stop by Pugh Cabin on the grounds of Malabar Farm, which you'll see in the opening scenes of the movie.
Shawshank Redemption Mosaic Poster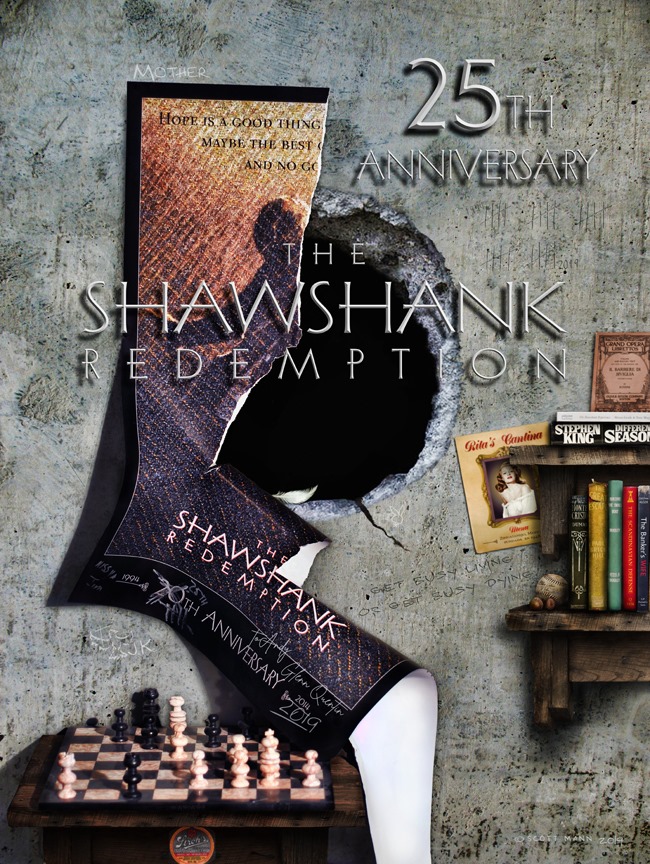 A collector's dream. The Shawshank Redemption 25th Anniversary poster created by actor Scott Mann who played golf pro, Glenn Quentin, in The Shawshank Redemption.  The 18 X 24 poster is available at the Ohio State Reformatory Gift Shop.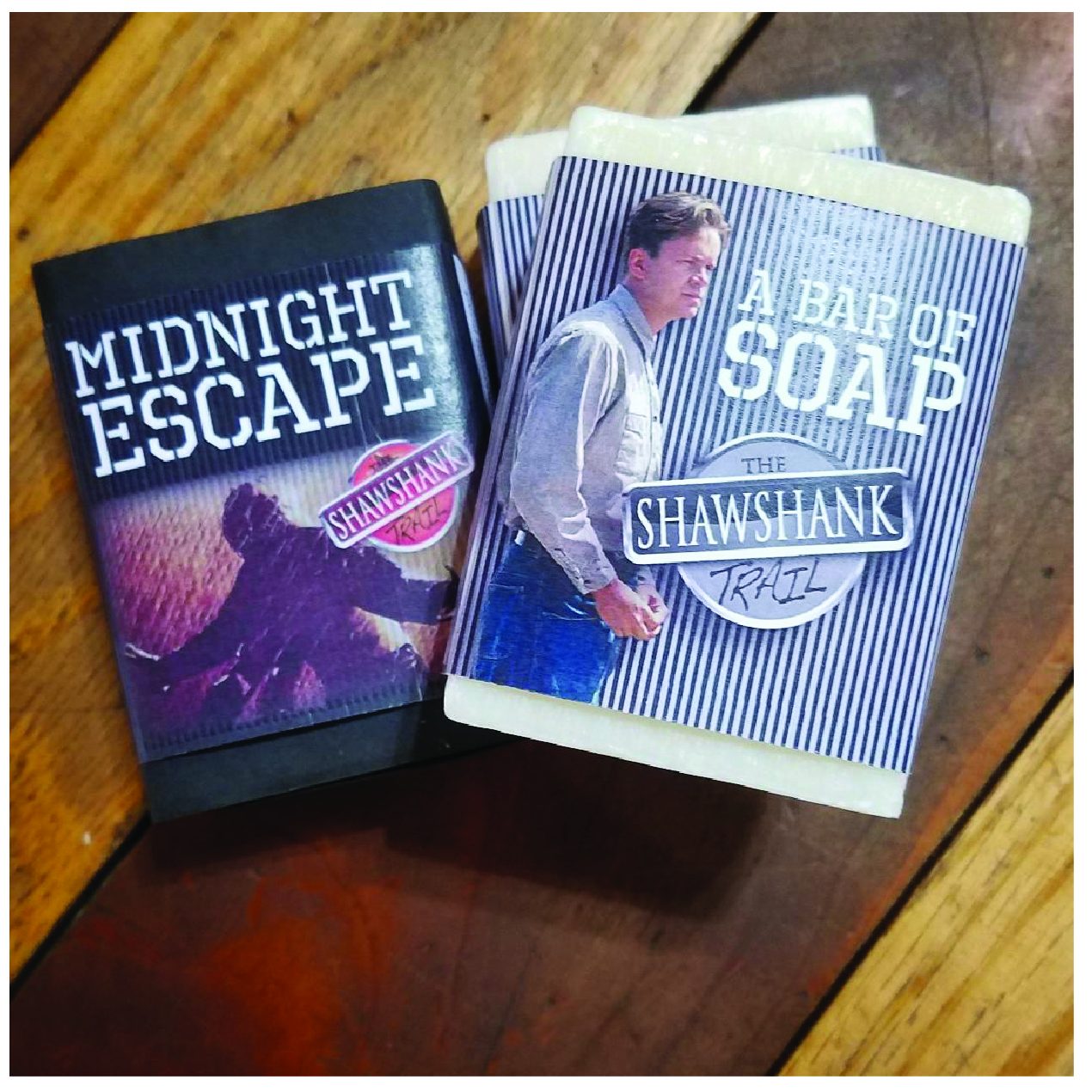 Have you been Shawshanking through the sewers? Scrub away that "Fresh Fish" smell with Shawshank Soap from Planktown Hardware. Shawshank t-shirts and totes are also available.
8117 Planktown North Road, Shiloh, OH 44878. 419-896-3581.
Shawshank Secret Popcorn & Warden's Wish Salad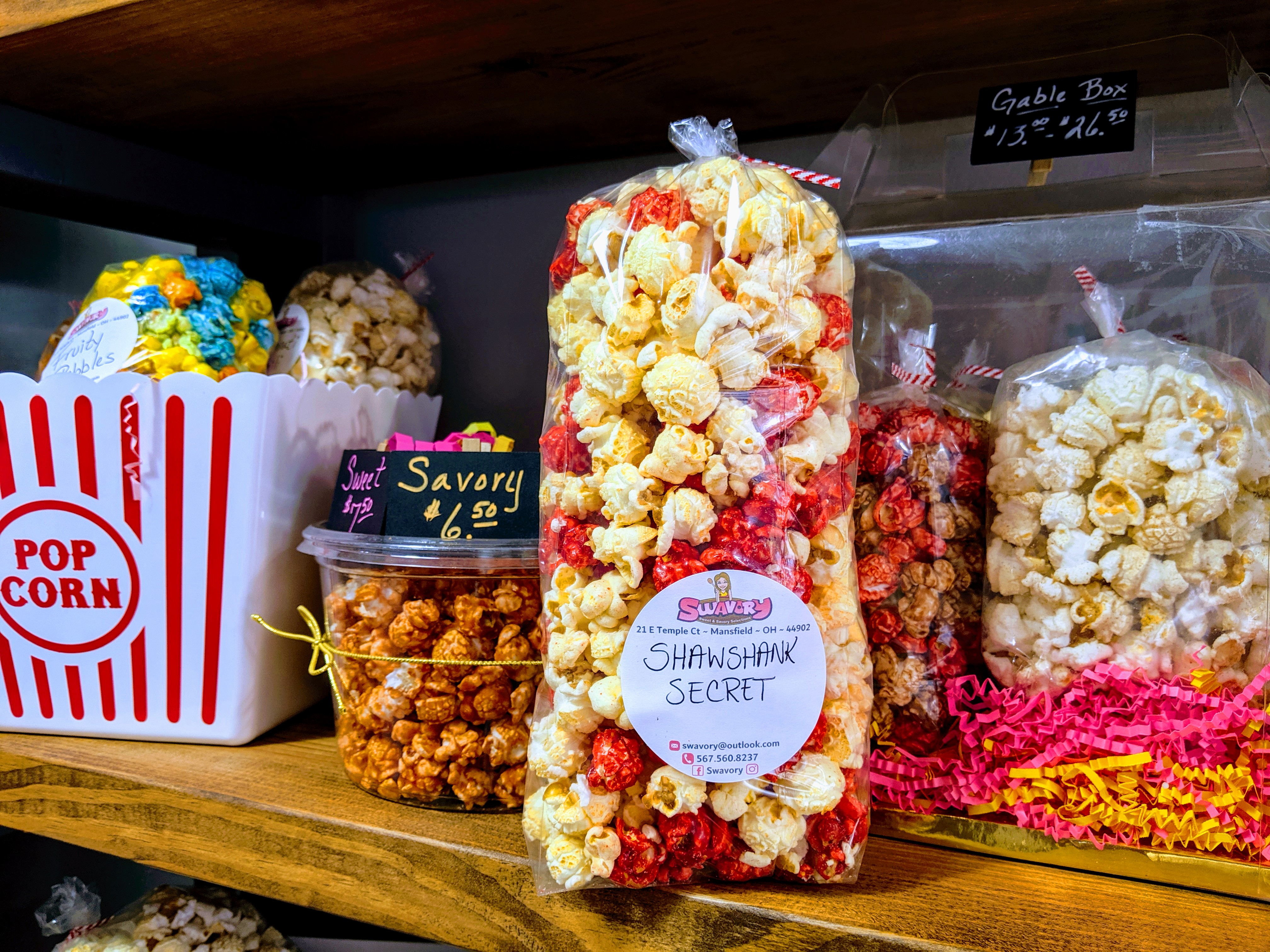 Touring the Shawshank Trail's filming sites can take a lot of energy.  Fuel up on mouth-watering Shawshank Secret popcorn (Gorgonzola cheese and Fuji apple) from Swavory Sweet and Savory Selections in downtown Mansfield.  Or the Warden's Wish salad.   This lovely shop is filled with gourmet popcorn, taffy, crepes, salads, and beverages in a bright, cheery atmosphere.  21 E. Temple Court, Mansfield, OH 44902. 567-560-8237.
Prison Break Old Fashioned Sodas
Sip a delicious Prison Soda! With all of your favorite flavors like vanilla, root beer, strawberry, and more! Get yours at the Richland Carrousel Park located in downtown Mansfield. While you're there with your fellow Trail travelers, take a ride on the historic carrousel, open year around!  Hours of operation.
Shawshank Tumbler & Keychain
When traveling along the Shawshank Trail, grab your very own 20 ounce, double-insulated tumbler or double-sided keychain wrapped with scenes from your favorite movie at Two Cousins' Pizza Co.   Locally made! You'll leave full and ready to explore the local vibe of Downtown Mansfield with your very own Shawshank souvenir.
Call 419-522-2211
"The Caged Bird" Sandwich
I tell you, this sandwich from Doc's Deli soars. Higher and farther than anyone in a gray place dares to dream. "The Caged Bird" is made with smoked turkey and spinach on pretzel bread and is topped with cream cheese, pecans, and apricot chipotle mustard.  Call 419-775-7775.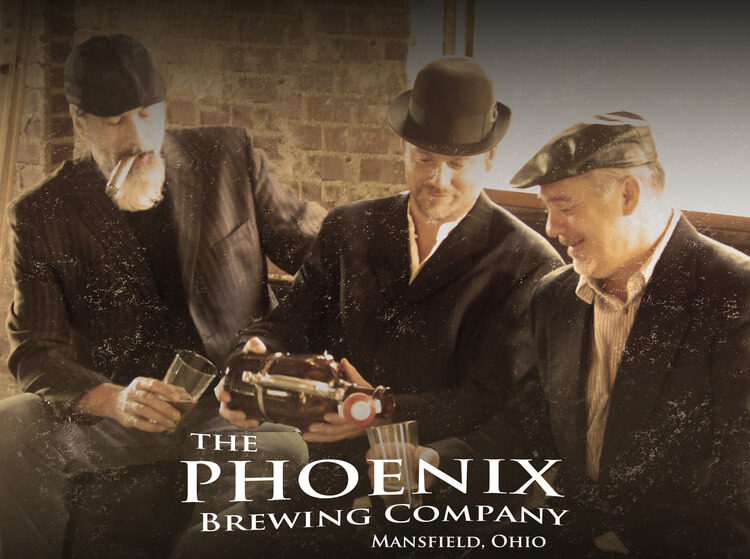 The Phoenix Brewing Company is home to the Redemption IPA.  During late spring through summer, try their Rooftop Lager. These handcrafted beers go well with the area's regional foods. Try yours today!
Call 419-522-2552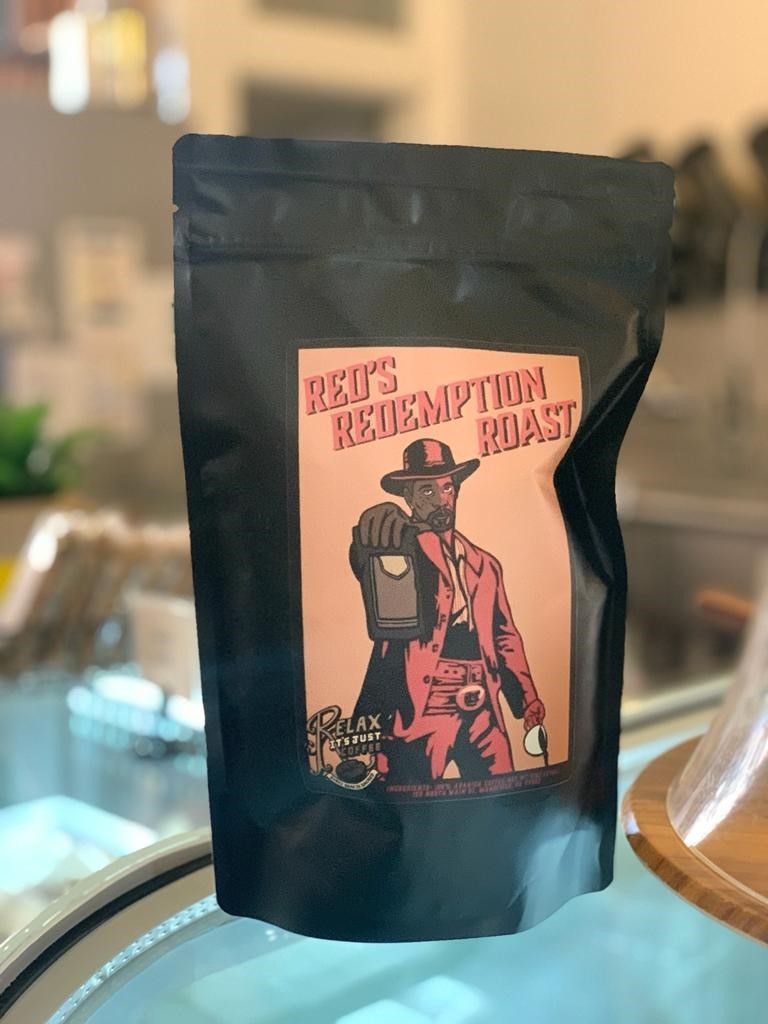 Our "Red's Redemption Roast" is sourced from the southern Mexican state of Chiapas, where the mountain ranges provide an ideal altitude and climate for specialty coffee production.  The vast majority of farms in the area are small, family-owned plots under 10 acres in size.  Coffee is dried in the sun on patios and in mechanical dryers known as guardiolas when needed.  This medium roasted coffee is sweet, with notes of almond, milk chocolate, and orange.  Find this delicious coffee at Relax, It's Just Coffee in downtown Mansfield.
Penitentiary Pinot Grigio