Brooks' Bench
Central Park in Downtown Mansfield
In the heart of Downtown Mansfield lies Central Park. Catch some shade from the sun and admire the lively surroundings from the gazebo or have lunch in the picnic area. If you're bringing your children along The Shawshank Trail, Central Park also offers a playground area.
Take a seat on the replica bench to snap a selfie with friends!  Tag #ShawshankTrail on social!
Directions leaving Mansfield Antiques Gallery:
Continue on Main Street (State Route 13 South). Left onto Park Ave. East. Left onto Diamond Street. Immediate left onto North Park Street, gazebo on left.  Distance from Mansfield Antiques Gallery: .2 miles.
Central Park in Downtown Mansfield
Corner of Main St. (SR. 13) and Park Ave. West, downtown Mansfield
Hours/No Cost
Sunrise-11PM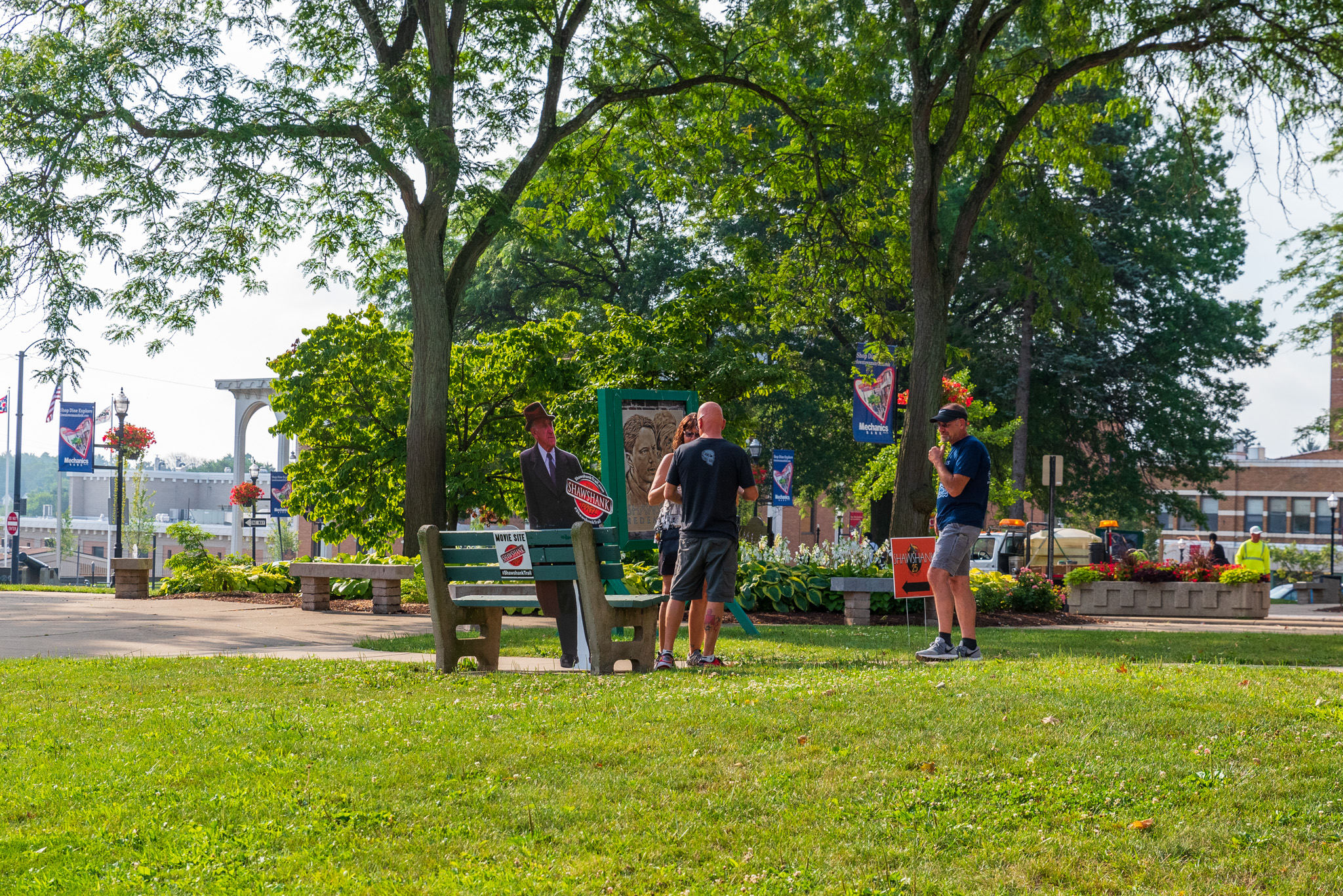 Shawshank Trail Fun Fact
In the movie you'll remember Brooks sitting down on the bench in Central Park to feed the birds. He waits hoping his pet crow, Jake will show up to say hello, but he never does. The original bench used in The Shawshank Redemption is now where the gazebo stands. The replica bench is just west of the Gazebo along the paved walkway in the park. Look for the green bench with the Shawshank plaque and snap a picture!