Maine National Bank
Crosby Advisory Group, LLC.
Please call Crosby Advisory Group before arriving to inquire about hours and days open to the public- 855-496-0770.
This former private bank was started by the Freer Brothers in 1874. In 1917 the bank became known as The Farmers Bank. The vault's 13-ton door was delivered from Akron by a team of eight horses. To unload the door from the wagon, 100 pounds of bananas were used to grease the planks. The door hinges alone weighed three tons!
Stand near the bank's vault to capture a picture of this impressive vault!
Directions leaving Pugh Cabin at Malabar Farm State Park:
Right onto Bromfield Road from Pugh Cabin.  Right onto Pleasant Valley Road. Left onto Route 603 North. Follow Route 603 North through Mifflin and continue to Route 42. Right onto Route 42 North towards Ashland. Slight left onto Claremont Avenue and follow into Downtown Ashland. Sharp right onto Route 250 East (Main Street). Go two blocks, Crosby Advisory Group on right. Left onto Orange Street to park.  Distance from the Pugh Cabin: 19 miles.
Hours/no cost
Monday-Friday: 9AM-4PM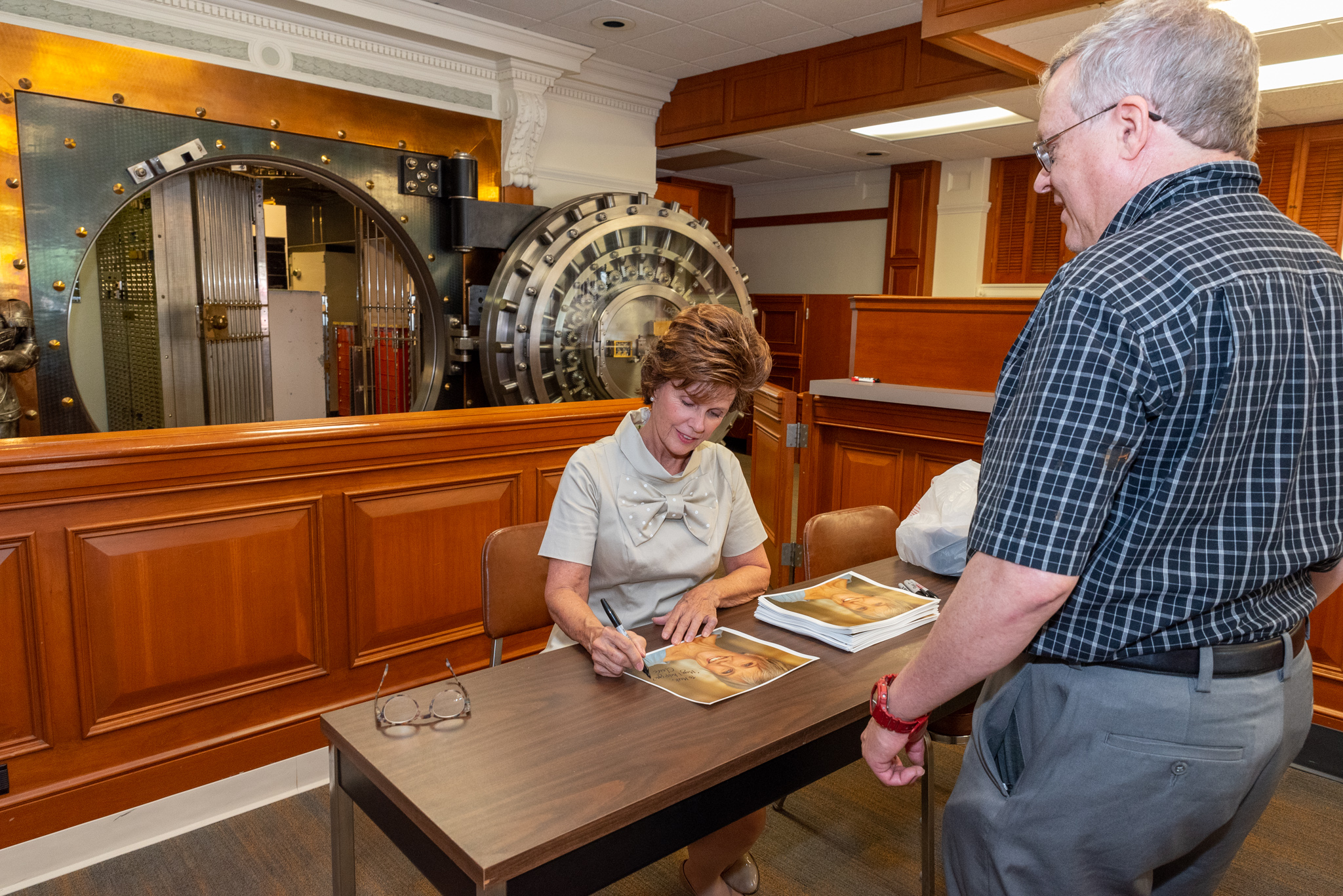 Shawshank Trail Fun Fact
Andy visits the "Maine National Bank" near the end of the movie. Wearing a pinstriped suit and well shined shoes, he walks into the bank and says he's Randall Stephens, a name up until now had only existed on paper. He had come to close his accounts. The manager checks his IDs as the teller prepares his check.
He visits a dozen banks throughout the day leaving with Warden Norton's money in the sum of $370,000. Before Andy leaves, he hands the teller a letter for their outgoing mail. The letter was addressed to the Portland Daily Bugle where Andy had mailed the black ledger and files of Warden Norton, which would make breaking news the next day. The vault door, teller line and one of the offices upstairs were a part of this film.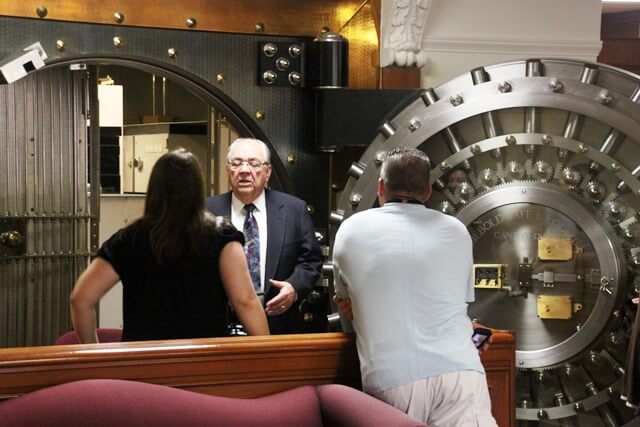 The late Jim Kisicki, who played the bank manager in The Shawshank Redemption, talks with fans during the 20th Anniversary in 2014.