Opening Scene
Pugh Cabin at Malabar Farm State Park
Take a leisurely walk through the Doris Duke Woods located on the grounds of Malabar Farm State Park. The 1 mile loop trail heads back to Pugh Cabin built in 1940 by Louis Bromfield's friend and neighbor Jim Pugh. The trail is named after Doris Duke, the tobacco heiress who, after Bromfield's death in 1956, purchased the timber rights for this woodlot. This authentic log home features two enormous fireplaces fashioned from native sandstone, as well as two ornate chandeliers which once graced a bank in Mansfield.
Hours/no cost
Open dawn to dusk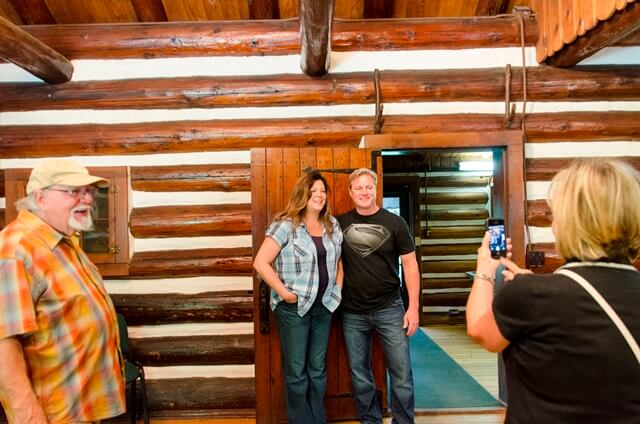 Renee Blaine (Linda Dufresne) and Scott Mann (Glenn Quentin) posing for pictures during the Shawshank 20th Anniversary in 2014.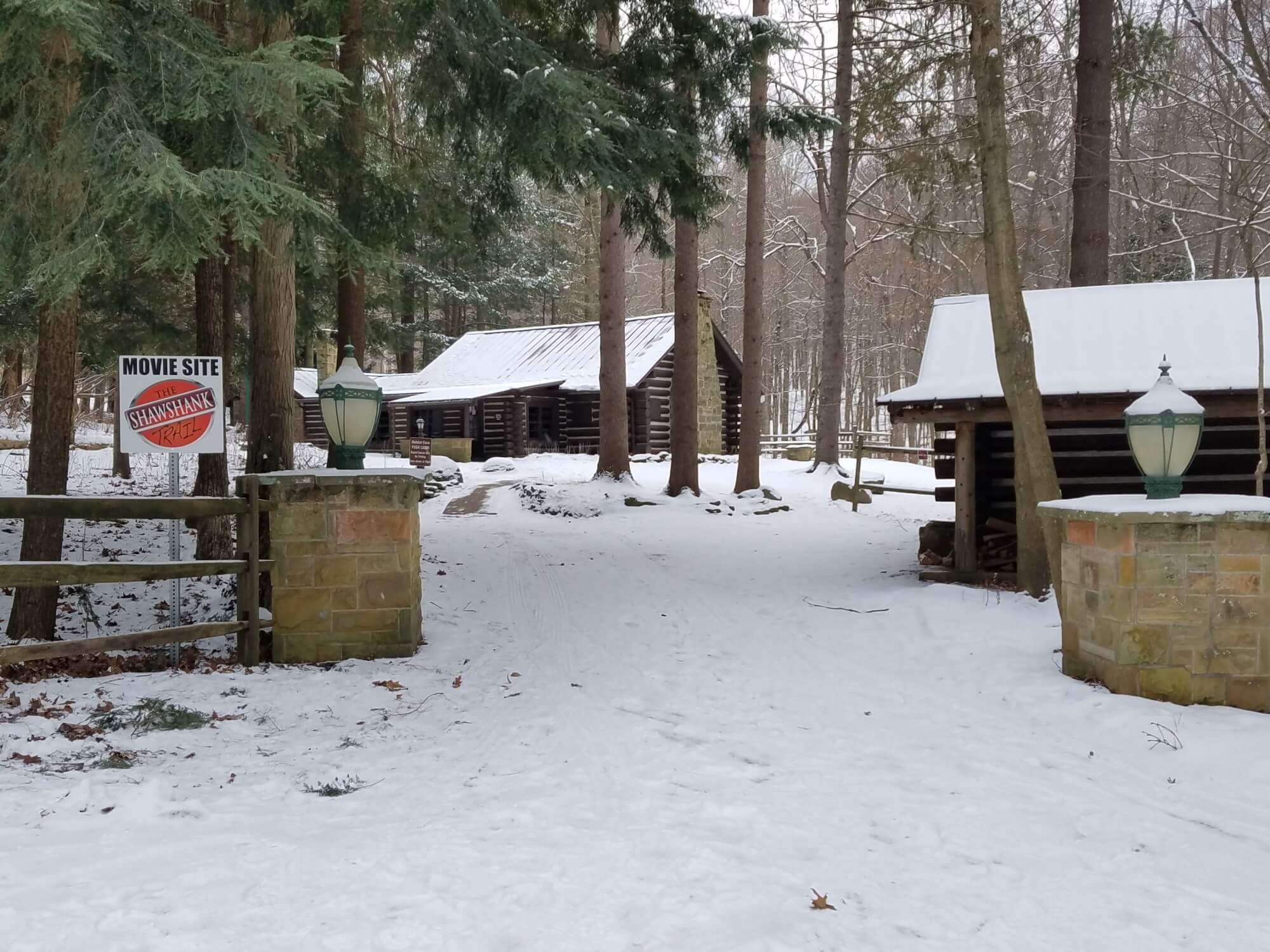 Shawshank Trail Fun Fact
In the opening scenes of The Shawshank Redemption, Andy Dufresne is sitting in his car, drinking, and handling a revolver the night that he caught his wife cheating on him. He is later convicted of two life sentences for the murder of his wife and her lover.