Shawshank Prison
Historic Ohio State Reformatory & Shawshank Museum
Your Shawshank Trail begins at the famous Historic Ohio State Reformatory in Mansfield, Ohio. This building is one of the top five castle resembling structures in the country! The Reformatory is home to the world's tallest freestanding steel cell block, consisting of six tiers, 12 ranges, and 600 cells. Major motion pictures have been filmed here including Tango and Cash, Harry and Walter Go To New York, Air Force One, Escape Plan: The Extractors, Judas and the Black Messiah, and The Shawshank Redemption.  Notable YouTube videos filmed at the Reformatory include TrunkFest and Mr. Beast. (millions of views!), as well as Buzzfeed and the Science Channel.
The building lives as a grand architectural achievement with large granite pillars and elegant construction within over 250,000 square feet. With its variety of architectural styles like Victorian Gothic, Richardsonian Romanesque, and Queen Anne, The Ohio State Reformatory is something you have to see to believe!
Do time in the Shawshank Museum where you'll immerse yourself in props, set pieces, costumes, and other treasures involved in the movie. And bring home souvenirs from the Museum Store, so you can relive your visit to the cherished movie site. Included in the admission price.
Be sure to check out Brooks' hotel room, Andy's office, the Warden's office, the fresh fish yellow line, the tunnel Andy crawled through to freedom, and so much more.  We don't want to give away all the surprises!
Self-Guided Tours
General Admission: $25.00 self-guided tour.
$5 additional for audio wand.
($2.00 discount for Students, Seniors, Military)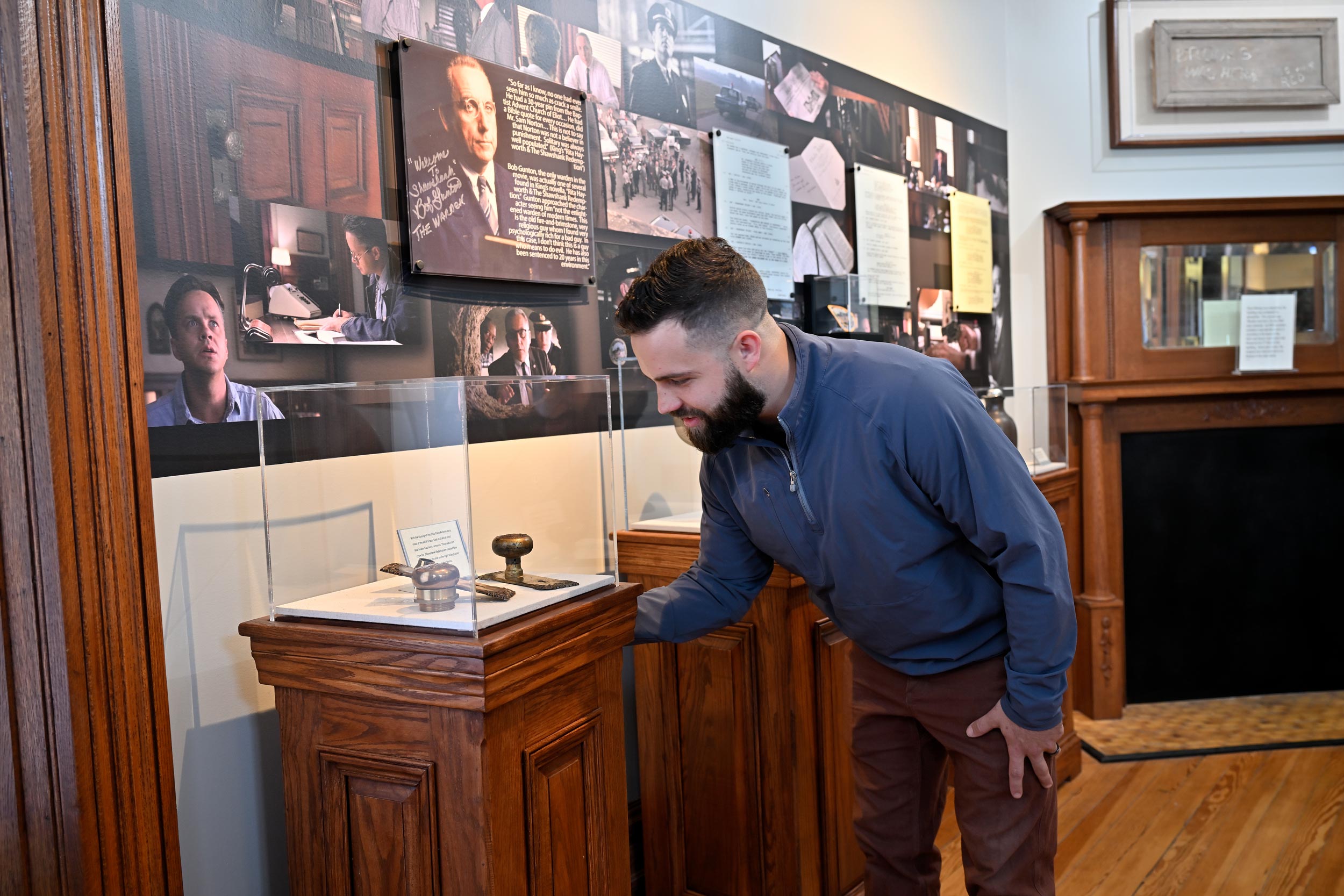 Guided Tours
General Admission Guided:
$35.00 guided tour.
($2.00 discount for Students, Seniors, Military)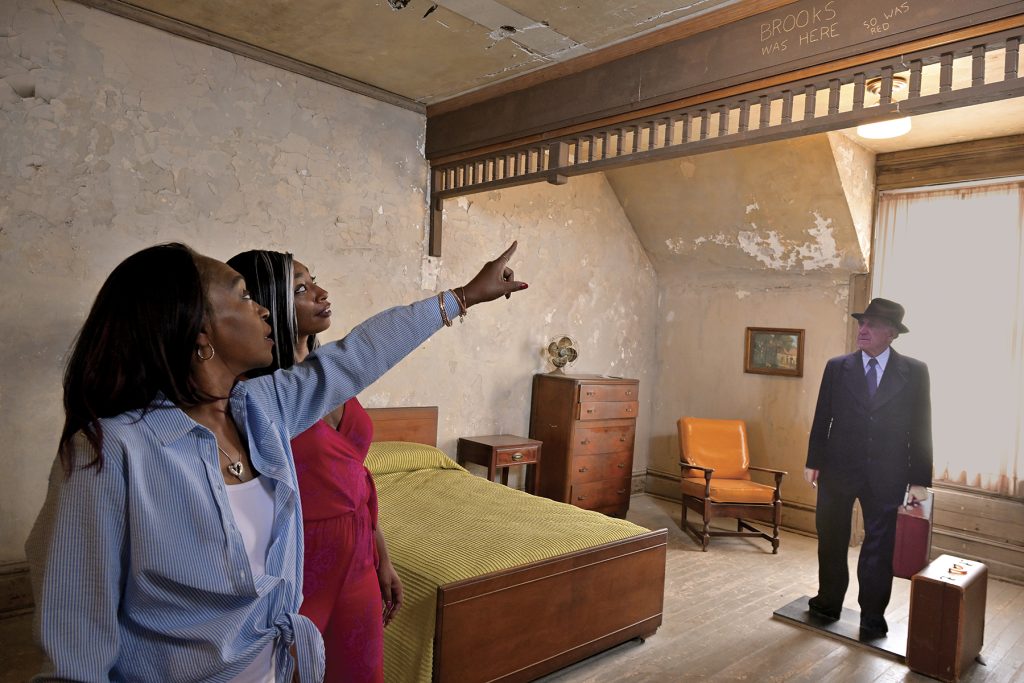 Shawshank Trail Fun Fact
The Ohio State Reformatory starred in the movie as Maine's fictional Shawshank State Prison. Do time in the Shawshank Museum: five rooms of props, costumes, set pieces, and other treasures from the film. Also see the safe in Warden Norton's office, Red's Parole Board room, Andy's escape tunnels, and more. You can even take a photo with your favorite Shawshank character from the movie!