The Hollywood Connection
Malabar Farm State Park
Stroll around America's most famous farm, Malabar Farm. The 900 acre country estate was home to Pulitzer Prize winning author, farmer, and conservationist, Louis Bromfield. The estate was also the wedding location of Humphrey Bogart and Lauren Bacall.
The Visitors Center is full of interactive displays and also features unique items made in Ohio. You can also find Bromfield's books, farm fresh products, Malabar Maple Syrup, and homemade fudge to enjoy. Walk through the petting barn, or the butterfly, prairie & flower gardens. After that, put your feet up for a bit on a wagon ride!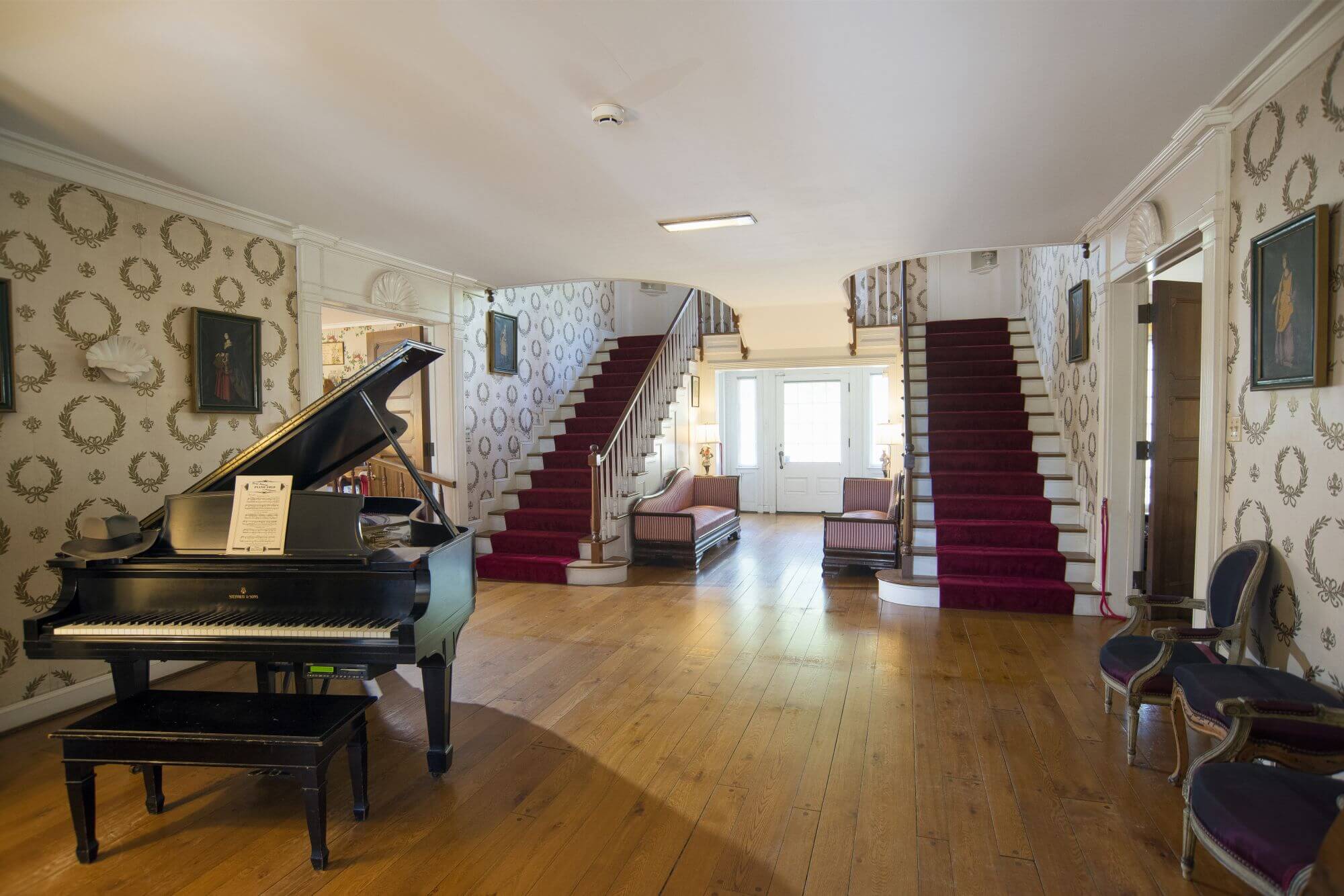 Shawshank Trail Fun Fact
James Whitmore (Brooks) and Clancy Brown (Captain Hadley) were taken on a personal tour of the Big House at Malabar Farm by local tour guides during filming. Pugh Cabin, where the opening scene was filmed, is also located on the grounds of Malabar Farm.